When getting results in an easy path
why take a hard and long one!

How to find out will RPA benefit your company?
Are you stuck at a points that;
Where should I use RPA?
How much return on investment (ROI) will I get?
How to process RPA?
Which process will make me fast profit?
How much complex is the process?
Which process should I Automate first?
How much possible FTE is being saved?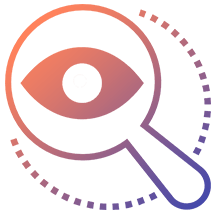 Do you want to boost operational efficiences in your business processes? Find a consulting company to observe and interview your employees, consuming their time, work and interfering with their tasks. Wait days and weeks for the reports of the process assessment, and then wait even longer for reviews and recommendations that "will RPA benefit or not?" A list of burdensome and time consuming processes just to check that, is your company business processes eligible for automation or not? Isn't that exhaustive?

How it will work?
At Feat Systems, we believe that detecting process discovery shouldn't be long and time consuming process. We have developed a Process Assessment Tool to check your desired results in minutes.
We have used our technology to identify the processes and make automation recommendations as per required. The results show the complete process visibility and percentages.
Our intelligent analytical tools crunches the data, suggesting the best candidates for automation and calculating the time and money that could be saved.